If you're having problems with IRS back taxes, struggling with your company's payroll taxes, or needing help with an upcoming IRS audit, you can turn to Taxation Solutions, Inc. for help. We're proud to offer tax debt relief for both individuals and business owners, and we can't wait to use our expertise to your benefit. No matter how worrisome your tax problems seem, don't let them get the best of you. Instead, turn to our tax experts and get the help you need to rid yourself of tax troubles for good. Call us today to receive a free initial consultation!
Fully Licensed and Insured
40+ Years of Combined Experience
Business Tax Help Pros
Tax Settlement Experts
Free Phone Consultation
Located in Indianapolis, IN, Taxation Solutions, Inc. is proud to serve individuals and business owners across the region. We're happy to extend our tax resolution service to clients located in Anderson, Avon, Carmel, Fishers, Franklin, Greenwood, Muncie, Noblesville, Zionsville, and the nearby areas. Our tax consultants and tax attorney professional have more than 40 years of combined service to rely on, and that means we've seen a wide range of tax concerns over the years. We know just what it takes to provide clients with the tax relief they need, so don't worry about receiving anything less than comprehensive service that will remedy your tax situation. Whether you're looking for assistance with penalty abatement or you need help negotiating an IRS settlement, we're the tax company to call on for help.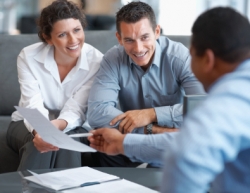 At Taxation Solutions, Inc., we know that truly solving a tax problem cannot be achieved by taking a cookie-cutter approach. When you turn to us for help with IRS back taxes, business tax problems, or other tax issues, you won't have to worry about us cutting corners or trying to force solutions on you that won't work for your situation. Instead, we'll take the time to sit down and talk to you about what's going on before we move forward. We believe that by listening to your needs, we can provide you with better tax resolution services. If tax troubles are making your personal or business life difficult, let us step in and provide you with a personalized solution. We'll take the burden off your shoulders, so you can focus on the other important things in your life. 
For your security and peace of mind, Taxation Solutions, Inc. is fully licensed and insured. We're also proud to be affiliated with the American Society of Tax Problem Solvers. Whenever you have tax concerns that are weighing on your mind, you can trust our team to provide you with a solution. Don't suffer from tax problems a minute more when calling us can bring you the tax debt relief you've been looking for!